GET AHEAD OF THE SCHEDULE - LET'S TALK!
Schedule a 30-minute consultation to get to know me and tell me what you are looking for. Let's see if this is a good fit.
Let me help you celebrate your family.
Marriage, pregnancy, birth, kindergarten, graduation. All these beautiful moments over in a blink of the eye.
"Beth is the best! We had our family photos taken with her this fall, and she captured the light, the colors, and our family so creatively and beautifully. Typically, none of us enjoy having our picture taken, especially not our 10-year-old daughter, but Beth made it FUN! She had us all laughing right from the start and knew just what to say to make my daughter feel comfortable, confident, and smiling her real smile. My family left feeling uplifted and connected after our time with Beth. What a gift! Beth also took our wedding photos 14 years ago. The day before the event she broke her toe, but she's such a dedicated professional no one would have known! She cut the top off her shoe so her poor injured toe could poke through, walked around for hours capturing us, our family, and friends like nothing was amiss and managed to take gorgeous photos that are still treasures today."
~Sara
Below is a variety of family photo shots. Each is individually styled to match the family or person's personality. You can read what my clients say as well as what you can expect while working with me.
WHAT MY CLIENTS ARE SAYING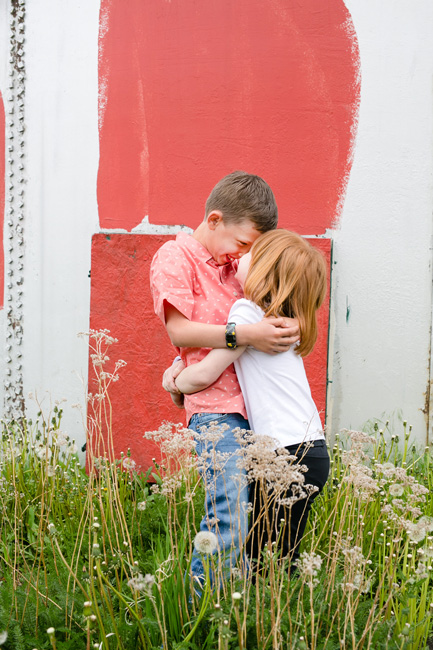 WHAT CAN YOU EXPECT
I offer several different session packages and photo packages.
We can discuss to find something to meet your needs.
I'm here to work with you and your family to create beautiful memories
WHAT TO THINK ABOUT FOR A Family PHOTOSHOOT:
LOCATION: What inspires you?
STYLE: Casual + Dressy - What says you? I would recommend not mixing up plaids and florals unless you are going for something kooky in your family photos.
CANDID: Yes! I can come spend the day with you or an hour, follow you around photographing whatever it is you are doing.
MAKEUP: Don't overdo it.