This is what grief looks like.
It's real.
It's every day. 
It's non-stop.
It hurts.
It's unlike anything I've ever felt before.
All the work I've done documenting women in their grief and loss, I was completely caught off guard with the death of my brother.  I had no idea what I have been asking of these women, to show up and show me what they were going through.  My friend Jill suggested I turn the camera on myself during this time and at first, I thought that was the worst idea I ever heard. Then I thought I really want to share my own grief experience. I need to share it.  It might help me heal.
I hope it might help others know it's ok for your life to totally suck.  This is truly how I feel right now.  And that's ok.  My heart is broken. I do feel like shit.   My life is a  fog of unknowing.
I've been thinking about writing this post ever since he died on June 19, 2021.  He died while he was out biking by himself.  That part has made me really sad, the "by-himself-part", on top of the constant sad I now live with.  The thought that he was all alone is almost my undoing.  But they said it was sudden and fast.  So that helps me feel a tiny bit better.
We had two funerals for him.  A Viking send-off and a more traditional funeral.  They were both perfect.
The strange thing was, the morning of his Viking funeral, my family and I were walking to eat breakfast when a man in a van drove past us with his hand on his heart asking for help finding an ER.  We had no clue but did ask if we could help in any way and he zoomed off since we did not know.
He turned into the parking lot a short distance away and stumbled out of his car.  My sister and I ran over to him and tried to help.  All I kept saying to him was, "you are not alone, we are here". That mattered to me so much about my brother,  and I found it interesting that this showed up, someone we could help. While we were trying to help him he kept saying, " I'm burning up", and my sister who has some health care experience thought that was really strange so we rolled him on his side. We realized we had rolled him into a pile of ants that were biting him all over his face and neck.
I also thought that might have been my brother, laughing as he always did, especially since we rolled him into an ant pile, that would have been a story he retold in a much more elaborate way.  Eventually, the emergency crew showed up to help him.    Was it really my brother helping me help someone else the way I had wanted to help him?   I'll never know.  And I'm getting ok with that.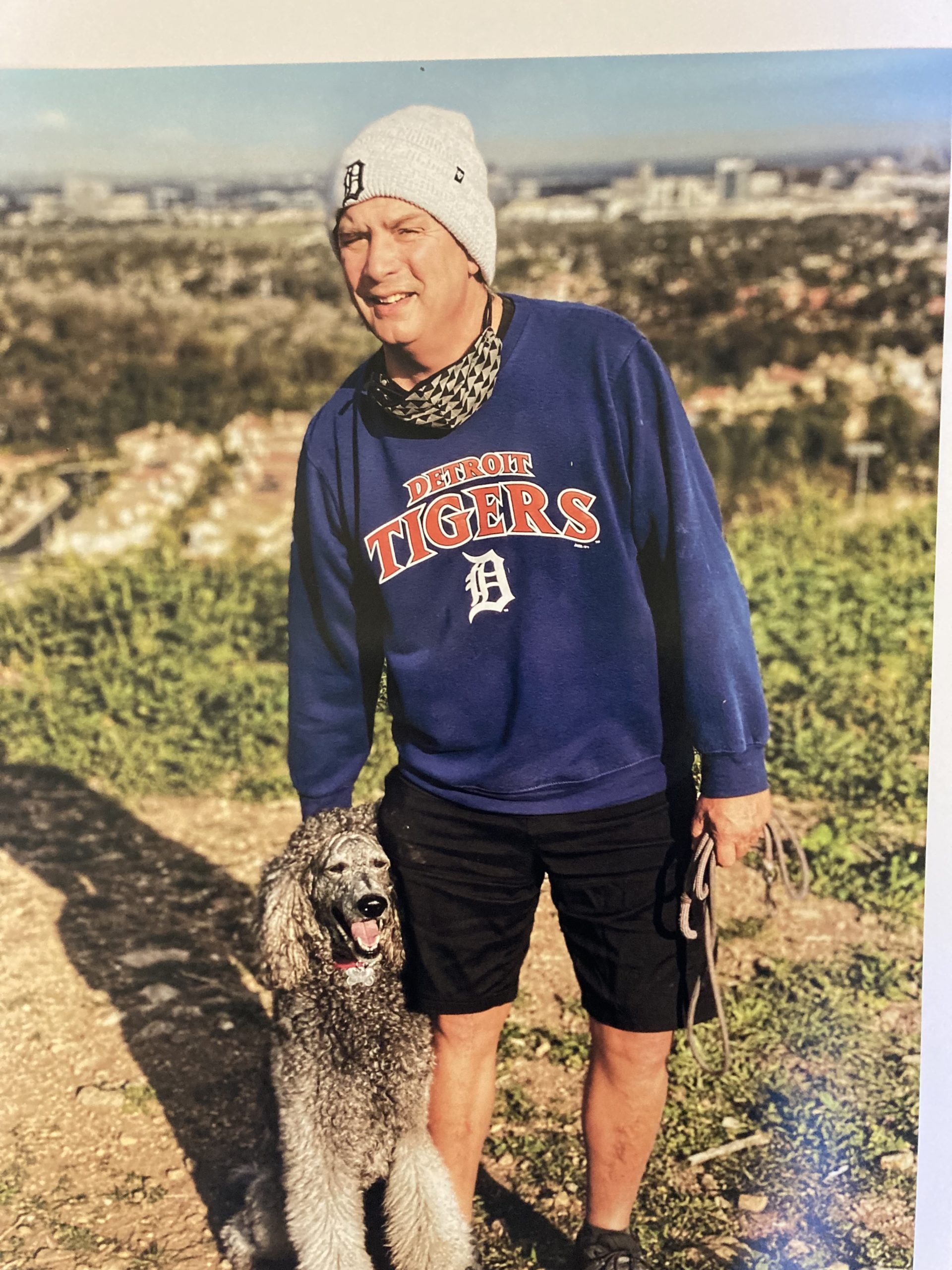 My brother was a liver.  He lived life so fully and with such zest and fun.  The stories I heard at his funeral were so beautiful.  He helped so many people in so many ways.  When I was younger, he saved my life by stepping up and bringing me into his home with his wife when I was going through a particularly hard time.  I don't know what would have happened to me if I did not get his help.  And that's not all the help he gave me.  He constantly supported me through my hardest times. And the beautiful thing I found out was it wasn't just me.  He and his wife helped so many in that way.  Any hardship got an invitation to live with them or at least help.
One of Paul's close friends went thru cancer and chemo.  My brother went to every one of his chemo appts.  and brought him bone broth.  I never heard that story before.  He didn't talk about it, he just did it.
He opened a restaurant, Boldo, and found out about another young girl going through cancer and sent her bone broth all the time. When he worked at Boldo he also organized a Thanksgiving Event where he cooked and provided free meals for over 100 families.  He also only hired local Latinx employees, he worked with schools to do garden/farm field trips, he commissioned an employee (a budding artist) to make a huge graffiti piece on a wall in town celebrating food (I think that one was illegal but it was awesome). Everyone who worked around him said he should run for Mayor of Santa Ana because he immersed himself in the community so fully through his restaurant. It was intensely inspiring. And he had a picture of Oma Mae framed on the wall in the restaurant. He loves his family.
He also started a farm for credit system through which locals could grow produce in the backyards and trade it in for meals.
He got super involved with the Slow Foods Movement while at Boldo and went to tons of festivals to promote healthier food sourcing.
Here is an article on his restaurant.
He has given me such inspiration on how I want to live.  Just like him.  Loving and living with zest and deeply caring for all those around me.
What I have come to understand, is that grief is all-encompassing.  It's always with you.  It finds you all the time and any time.  You can't hide from it.  I don't even want to.  I need to get my tears and anguish out.  I've isolated myself because it seems easier than always answering how I am doing.  I'm doing badly.  I feel like shit.  I cry all the time.  My heart is broken. I can't remember anything.  All I can do is talk to my other family members about how they are doing.  We all get each other.  We all are grieving differently, yet the same giant grief.  A part of us is now gone and it is not coming back, no matter how much I wish it.  A  part of me is missing. I feel like we are all parts of an intricate cloth.  That when one string comes out, we all fall apart.  We need all the strings to stay intact.  My brother was one of my strings. And now my cloth is weakened.  Yet with this missing string all the other strings in my cloth, my family, all of us, are pulling tighter. To strengthen the cloth in a new way.  His string's imprint will always be there, it was marked from the beginning.  Yet it's missing.
I miss you, Paul, with all my heart and soul. I miss your stories that were always way better than what actually happened.  I love how you loved your wife and kids and us.  I miss adventures with you.  I miss that you will never be here again.
That right there is a total heartbreak.
Mornings are the hardest for me.  I wake up and it's still true.  I wish it wasn't with all my heart.  Yet it is.
I do hope we see each other again; I keep waiting for a sign that you are still around somehow.  I guess I just know you are and that's enough.    That helps me get up in the mornings.
I know you would want us to live.  You would not want us to suffer at all.
I see you running with the dogs, fishing all the fish, and making everyone laugh with your amazing stories.
I love you, I miss you and I wish I could see you one more time.